Marketing research: 1 step of successful business in Thailand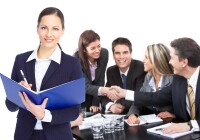 Marketing research - the first step of a successful business in Thailand⠀
Do you want to open your business in Thailand?
First and foremost, what you have to start with, you have to collect information which helps you to make a clear business plan.
For example, if you open a restaurant, information that will be required first of all:
What kind of licenses are required, requirements for the company and premises for obtaining licenses, terms and cost for obtaining licenses
The location of the restaurant, the contingent of visitors in this place, the type of cuisine that will be in demand in this place.
Competing restaurants, their menus and price lists, working hours, staff.
Food suppliers, cost, terms of purchase.⠀
The more complex is business, the more question will be in the list. If we are talking about the organization of production, the choice of the factory location, licensing, obtaining benefits from the Board of
Investment will be priority issues.⠀
But no less important are information about competitors in the market, about prices for the product and about potential buyers.⠀
If you want to assess the potential and prospects of business in Thailand, call us, we will conduct a market research and prepare answers for all your questions.
Please call us: +66873485703 (WhatsApp, Viber)
Author: Aleksandra Agapitova
All rights reserved.
Copying and use of materials without the written consent of the owner is prohibited.