Online Trading License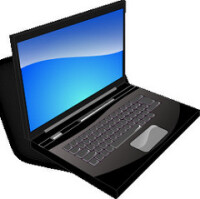 Trade and online services are getting popular in Thailand. ⠀
Trading online is easy, accepting payment is even easier, payment methods are increasing every year. But do not forget about the requirements of the legislation of Thailand regarding online trading. ⠀
Before you start your project to work, you must obtain a DBD license. Even if your business is an online platform and you are not involved in trading
directly. ⠀
If web site is owned by a private person, it is possible to obtain a license, but do not forget, if you are a foreigner you need to have a work permit. And also about taxes that must be paid from income. It is possible that a private project will soon grow into a business and it will be necessary to think about registering a company.
If web site is owned by the company, all income from online trading will be taken into account when calculating the amount of cash flow. It is important not to miss the threshold of 1.8 million baht and to achieve this amount within 30 days to register as a VAT payer.
To obtain a license: up to 30 days (in practice, up to 1 week).
Any questions about online business? Write us or call us.
Author: Aleksandra Agapitova
All rights reserved.
Copying and use of materials without the written consent of the owner is prohibited.