Defamation law, Part 2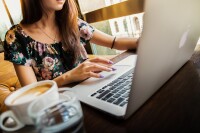 In the first part of the article, we have talked about the provisions of the criminal code relating to defamation. In this part, we consider other laws.
Computer Crime Act
- Posting false information that could harm a particular person, but is not defamation under the Criminal Code, or
- Distribution of this information or
- Forwarding of such information
the punishment may be imprisonment of up to 3 years and / or a fine of up to 60 thousand baht.
Placing another person's image in a computer system open to the public, altered, edited or modified in a manner that is likely to cause personal suffering, damage to his reputation, insult or humiliate:
the punishment may be imprisonment for up to three years and a fine in the amount of up to 200 thousand baht.
The permission of the administrator of a group in a social network to post such information, comments and likes, reposts can be considered by the court as a crime as well.
If these crimes are committed and the defendant is convicted, the court may also order:
(1) destroy all data relating to the case;
(2) distribute or publish the decision, full or in part, through electronic media, broadcasting, television, newspapers or any other media at the expense of the defendant;
(3) other actions at the discretion of the court for compensation for damage caused by the crime.
Thai Civil and Commercial Code
A defamer who, contrary to the truth, approves or disseminates the information harmful to the reputation or trust of another person, his income or prosperity in any way (even if he did not know that this information was false, but he should have known about it), must compensate the victim for any damage he caused.
A defamer who disseminates false information and does not know that this is not true is not liable only if the interest in the information (his or his addressee) is legally justified.
The victim has the right to apply to a civil court with claims for compensation for the damage caused.
A person affected by defamation has the right to apply for the protection of his rights:
- to a civil court for damages
- to the police (the police will gather evidence and hand it over to the prosecutor, who decides to open a criminal case).
- to the criminal court
Author: Aleksandra Agapitova
All rights reserved.
Copying and using materials without the written consent of the owner is prohibited.