Life after amnesty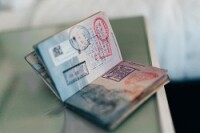 On July 31, 2020 the visa amnesty ends.
The chances of its extension are melting every day. However, there is no official information yet on what will happen to foreigners in Thailand after the amnesty ends. A residence permit upon receipt of a letter from the consulate, or a an extension of a residence permit for some payment for all those who are stuck in Thailand, or payment of the overstay in full, or forced deportation by some means - all that remains is to look for options.
In any case, for foreigners living in Thailand under amnesty with an expired visa, and holders of tourist visas, we recommend today to think about solving the visa issue.
Holders of long-term visas, which can be extended without leaving the country, feel at ease.
First of all, Non-B and work permit. With such a visa you can even return to Thailand from abroad (according to the rules of entry from July 1, 2020). This may also include visas for family members of employed foreigners (Non-B).
Retirement visas - if the requirements to have money in a bank account are met.
Volunteer visas - need to obtain documents from a foundation or organization that has the right to use foreign volunteers in its activities and meet the conditions of work in such an organization.
Investment visa - if you are the owner of real estate with the estimate price at least 10 million Baht. To get such a visa in Thailand is possible only if you already have another long-term visa.
Thailand Elite Visas - on this type of visa in Thailand you can live up to 20 years without leaving. In the current climate of uncertainty, this type of visa will be perfect in terms of timing relative to other long-term visas.
Other types of visas are marriage visas, patronage visas for children attending school, etc.
If you have any questions about obtaining or extending a visa in Thailand, please contact: +66 87-348-57-03.