Investment visa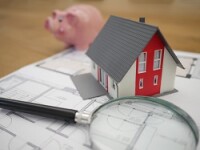 Property ownership (freehold, lishold) in Thailand usually does not give any benefits when obtaining a visa.
However, in some cases, real estate may become the basis for obtaining a special type of visa - investment.
Conditions for obtaining an investment visa:
1) The total value of the property - one or more objects - at least 10 million Baht. This amount has to be confirmed by the Land Department.
2. The property is issued in the name of the foreigner and belongs to him only.
3. In case the property is purchased in leasehold, you can apply for visa in 3 years after leasehold registration.
4. You still have the payment documents confirming the transfer of funds to Thailand.
5. You can apply for a visa if you have a valid non-immigrant visa.
Investor family members (spouses, children and parents) are also eligible to apply for an investment visa.
An investment visa is granted for one year, but can be extended for the same period as long as you remain the owner of a property in Thailand with the price of 10 million Baht.
For all questions about obtaining an investment visa, please contact us at +6687-348-57-03 (WhatsApp, Viber).