Investment property with rental guarantee by New Nordic Group
One of the most successful and well-thought-out investment schemes in Thailand is a comprehensive offer from the developer company New Nordic Group: investment property with guaranteed profitability.
Since 2009, New Nordic Group has been working in the real estate market in Thailand, has been building condominiums, high-class apartment buildings and commercial premises, thereby creating a full-fledged infrastructure for comfortable and high-quality leisure for tourists.
Today, the New Nordic group of companies has about 100 objects in its arsenal in countries such as Thailand, Cambodia, the Philippines, Indonesia, Uganda, Malawi, more than 70 objects have already been commissioned. In 2019, New Nordic plans further expansion in Africa and South America.
New Nordic Group consists of a construction company, a management company and a tour operator with a network of travel agencies in Europe and Asia. The company's head office is located in Hong Kong, there are also regional offices in Norway and Dubai. The company's headquarters are located on the Gulf of Thailand, in the picturesque Pattaya area of Pratamnak Hill, between the vibrant center of Pattaya and the endless beaches of Jomtien. Here, the territory of New Nordic occupies more than 80,000 square meters (50 rai).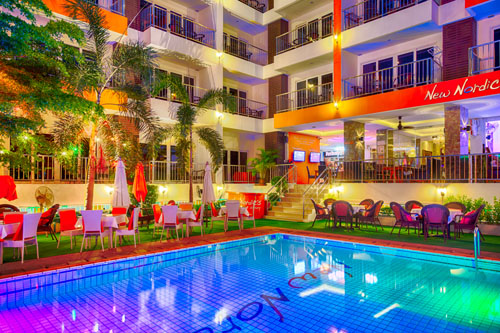 y purchasing apartments in New Nordic projects, the investor actually becomes a co-owner of a business project consisting of residential buildings and commercial areas: shops, restaurants, swimming pools, gyms, tour desks and other amenities. All apartments are managed as hotel rooms, while a wide hotel chain and their own travel agencies provide a high percentage of occupancy.
Investors are offered investment property in various countries with guaranteed rental returns and buybacks.
Uniform conditions apply for all objects and the investor can choose both a country and an investment term of 3 to 20 years. Providing additional guarantees, the investor is also offered a repurchase of real estate after the expiration of the investment period.

9% guaranteed rental return up to 20 years
The maximum term of an investment agreement is 20 years, thus providing 180% return on investment.
As an example, we can consider a studio in the Phetchaburi project (Thailand) worth 2,700,000 baht (about 88.815 US dollars as of August 2019). The annual return is 9% * 2,700,000 = 243,000 per year * 20 = 4,860,000 baht for the entire investment period, plus the real estate itself.
buy back option after investment term
After the end of the investment period, the developer offers a buyback of the property at a selling price plus an adjustment for inflation.
Investment period 3 years - buy-back 105% from a sale price
Investment period 5 years - buy-back 110% from a sale price
Investment period 10 years - buy-back 120% from a sale price
Investment period 15 years - buy-back 130% from a sale price
Investment period 15 years - buy-back 140% from a sale price
Using the example of the same studio in the Phetchaburi project, with an investment term of 3 years: 9% * 2,700,000 = 243,000 per year * 3 = 729,000 baht. Buyback at 105% * 2,700,000 = 2,835,000 baht. The total return on investment is 3,564,000 baht or a return of 132%.
10% cash back during construction period
New Nordic real estate is available for purchase at the initial stages of the project and interest-free installment payment is provided for the construction period. If installment payment is not required, the investor may receive an additional investment return of 10% per annum after paying the full price of the apartment, even if the construction of the project has not yet been completed.
Returning to our studio - the completion of the project in Phetchaburi is scheduled for June 2022, respectively, upon signing the investment agreement and full payment in August 2019, the investor will receive additional income 10% * 2,700,000 = 270,000 baht per year, or 22,500 baht per month * 34 months = 765,000 baht.
Guaranteed rental yield of 9% per annum will begin to be paid after the house is commissioned.
A distinctive feature of New Nordic profitable real estate is that the developer offers very flexible conditions and the investor can choose the investment terms himself, adapting to his plans, and the country, assessing its risks. The amount of investment can also be varied by choosing one or more apartments. For existing customers, pre-investment programs are possible.
This year, New Nordic celebrated its tenth anniversary and currently has many international awards and worldwide recognition.
For additional information and with any questions, please contact us at + 6682-211-8894 (Mobile, WhatsApp, Viber, WeChat) or by e-mail kate@investeast-property.com
Current New Nordic offers for August 2019:
New Nordic Water World, Phuket - a huge condotel project with the infrastructure of a full-fledged resort on the coast of the Andaman Sea, on the Bang Tao beach of Phuket Island. Great location near the exclusive lagoon residences and in the vicinity of the popular Catch Beach Club community.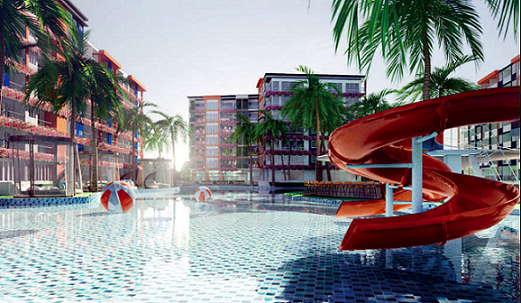 New Nordic Lamai Hotel and Resort, Samui - condominium and hotel, conveniently located on Lamai Beach, Koh Samui. Walking distance to the sea and the abundance of tourist infrastructure of the popular beach ensure success as a family resort for wealthy tourists, which in turn provides a stable investment income.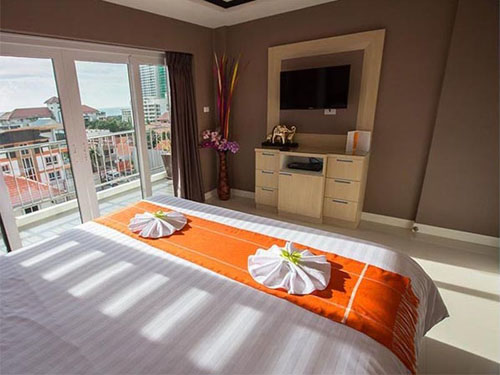 New Nordic Coral Beach, Chumpon - project with several condominiums and private villas on a secluded beach on the west coast of the Gulf of Thailand, Coral Beach in Chumpon Province. Exclusive low-rise project with full internal infrastructure.