Smart Visa for foreign specialists: new conditions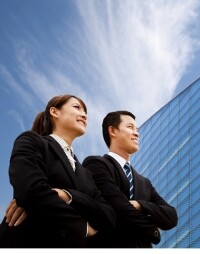 The Board of Investment (BOI) announced a new Smart Visa for foreign experts.
We remind you that the program Smart Visa was launched in February, the goal is to attract highly qualified specialists to work and invest in target industries in the East Economic Corridor (EEC).
On November 6, 2018, the Cabinet made the following changes to the program.
1) The list of target industries was supplemented: alternative dispute resolution, development of human resources for science and technology, renewable energy sources and environmental management.
2) Increase privileges and benefits for Smart Visa holders.
The Cabinet of Ministers ordered the immigration bureau to open an accelerated border crossing procedure for Smart Visa holders at all international airports in the country.
3) Reducing the minimum required monthly income to 100,000 baht for general experts and 50,000 baht for experts working in local start-ups, the monthly income for high-class professionals and managers should be at least 200,000 baht (BOI changed this category, allowing to calculate of all income and bonuses of a foreigner).
In addition, BOI allowed startups to receive local investments, reduced the minimum investment requirement for startups from 20 million baht to 5 million baht.
Now Smart Visa for startups will be issued for six months, or one year, or two years (previously one year with a two-year extension).
In 2018, BOI plans to issue 1,000 Smart Visas.
A smart visa allows foreign experts to stay and work in Thailand for up to four years without of obtaining a work permit from the Ministry of Labor.
Source: bangkokpost.com