Amnesty for illegal hotels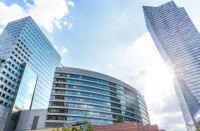 On June 12, 2019, the National Council for Peace and Order of Thailand (NCPO) issued Order No. 6/2562 on the temporary suspension of urban planning and local building control rules for the hospitality industry. The order also grants amnesty to hotel operators who did not comply with these rules previously.
The rules will not apply from June 12, 2019 to August 18, 2021 applicable to buildings that were built before August 19, 2016 and operated as hotels (without conference rooms).
Certain types of hotel operators can be exempt from criminal liability for violations of the rules of urban planning, building control and laws on the hotel business. In order to exercise this right, building owners who have operated their property as a hotel until June 12, 2019 must notify the local government of any of the following non-compliant practices:
operating a hotel business without a hotel license as stipulated by the Hotel Act, B.E. 2547 (2004)
land use in violation of regulations under the Town Planning Act, B.E. 2518 (1975)
modifying a building without a building modification permit as stipulated by the Building Control Act, B.E. 2522 (1979)
use of a controlled-use building without obtaining a certificate for building modification as stipulated by the Building Control Act, B.E. 2522 (1979)
changing a building's usage without obtaining a permit to change the building's purpose as stipulated by the Building Control Act, B.E. 2522 (1979)
After notifying the local authority, the building owner will be able to take the necessary measures to bring the building into compliance with all the requirements established by the NCPO order, including the improvement of the fire safety system.
Submission of notification and improvement of the fire safety system must be completed before September 9, 2019. In this case, the hotel operator will be exempt from compliance with the rules of urban planning and will not be criminally responsible for their violation in the past.
The procedures and conditions for the realization of the right of hotel operators to amnesty should be established by the Ministry of Internal Affairs.
Source: bakermckenzie.com