Internet transfers over 50,000 baht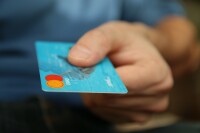 The Thai government has approved a bill proposed by the Anti-Money Laundering Authority, according to which electronic transactions over 50,000 baht will be subject to verification, The Nation Thailand reports.
In accordance with international standards, Thailand does not comply with the 17 points of the requirements for the prevention of money laundering and the financing of terrorism.
Financial institutions and enterprises whose activities fall under Article 16 of the Anti-Money Laundering Act must be tested. We are talking about trading in precious stones, gold and jewelry, about trading in cars, about agent services for buying and selling real estate, and about trading in antiques.
If suspicious transactions are detected, all operations for such a business will be stopped and the information will be transferred to the Anti-Money Laundering Directorate.
Individuals who send more than 50,000 Baht abroad, and the recipients of such payments must provide the bank with their identification data before the transaction is completed.
Source: The Nation Thailand