Cannabidiol is no longer a controlled substance in Thailand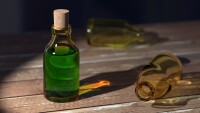 The Thai Ministry of Health has excluded hemp seeds and oils from the list of controlled substances, which now makes it legal to use cannabidiol (CBD).
Unlike marijuana plants, which contain a high level of the psychoactive compound tetrahydrocannabinol (THC), hemp plants contain them in small quantities.
This means that the oil extracted from hemp plants will be beneficial for the health of users, but will not give the effect of drug intoxication.
Prior to the amendments, both substances: CBD and THC were included in the list of controlled substances under the Thai Drug Act (List V).
However, it is now permitted to use CBD oil as additives in other products, such as food or cosmetics in strictly permitted dosages.
A significant number of studies show that CBD can help relieve anxiety, pain, inflammation, insomnia, epilepsy, and many other diseases.
Despite legalizing medical marijuana at the end of 2018, hemp remains a controlled substance in Thailand and can lead to imprisonment of up to five years.
Those who want to use hemp for medical purposes must go through the appropriate checks and get a prescription from a certified doctor.
Source: thailawforum.com