Grandiose plans for the development of Pattaya in the foreseeable future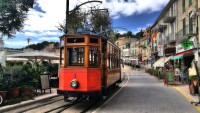 The Pattaya city leadership intends to accelerate the construction of the city's infrastructure as part of the development of the Eastern Economic Corridor (EEC) in order to increase the number of tourists to 2 million people per year (compared with the current 1.7 million tourists).
The main project under this program is the construction of a light rail system with a length of about 8 kilometers, which can be connected to a high-speed railway station in Central Pattaya. The project is expected to cost 7-8 billion baht.
It is also planned to open a public-private partnership joint venture to invest in this project. Construction is scheduled to begin at the end of next year. After the light rail train is put into operation, it will probably be necessary to change the current routes of minibuses and tourist buses in order to reduce the traffic load.
In addition, it is also planned to launch the Pattaya-On-Pier project (similar to Pier 39 in San Francisco), which will become a new tourist attraction in Pattaya. The project will consist of shops, pubs, restaurants and a water sports center, as well as events and festivals. Completion of the project is scheduled for April next year. The estimated location of this project is behind the Walking street.
In addition, there is an idea to build a cable car system on Pratumnak Hill.
The project will transform Pattaya into a city of modern art and culture, will improve the image of the city and will contribute to the development of tourism in the future. The idea of developing a city is to develop it in 4 main areas: office buildings, shopping centers, MICE city (Meetings Incentives Conferences Events, which means corporate meetings and presentations, incentive or motivational tours and programs, conferences and congresses, events and exhibitions) and residential areas.
Source: nationthailand.com