New types of Membership Thailand Elite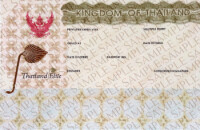 Thailand Privilege Card is currently reviewing membership types and will announced soon about new types of Thailand Elite visas.
At the moment it is known that it is planned to introduce 2 additional types of membership:
1) The package Flex One, which aims to work with the property developers targeting international buyers who purchase properties worth at least 10 million baht.
2) The package Flex Plus, which provides work permits for elite cardholders who invest 1 million $ USD in Thailand within one year after approval.

Please note the entry to Thailand with Thailand Elite visas is open.
By information for October 9, 2020, 30% of the entered club members have already passed quarantine and 70% are under quarantine at the moment.
At the current moment, all procedures for entering the country are carried out through the Consulate of Thailand in the host country of the member, the specific requirements are at the discretion of the Consulate and depend on a number of factors (their workload, the current epidemiological situation in a particular country, and so on).

Follow our news.

For information about Thailand Elite visas, please call us: + 6694-886-7492 (Viber, WhatsApp) or lira@investeast.ru.