Stages of obtaining a BOI certificate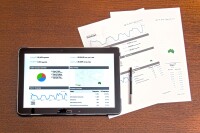 We have already written about the fact that foreign investors can own 100% of the shares of a company in Thailand, and the company can receive an exemption from paying income tax for up to 8 years in the articles on the Board of Investment (BOI) of Thailand.
What will be the steps for obtaining a BOI certificate for your project?
1) Preliminary analysis of a business project in accordance with the terms of the BOI
A business project can be approved by the BOI and receive related benefits if:
- The type of activity meets the requirements of the BOI (according to the list of types of activities, you can find it on the BOI website).
- Special conditions for a specific activity will be met.
2) Preparing and submitting an application to the BOI
The BOI certification application is an actual business plan for the coming years of the project. Do you need to specify investors in the application? the amount of investments and distribution of shares in the company, the procedure for using the investments, the expected expenses and income of the company, the number of foreign and Thai employees and other important information about the project. The application will be accepted only if all the required data is available in the application and its annexes.
3) Interview
Within 10 days after accepting the application, you must schedule an interview with the BOI staff, at which you need to make a presentation of the project and answer questions. Based on the results of the meeting, you may be asked for additional documents and explanations regarding the project. Further, the application will be submitted to the BOI committee for consideration. Approval or rejection of the application will depend on the BOI staff interviewed, therefore it is very important to prepare the most detailed information about the project and present it correctly.
4) Receiving approval
After the approval of the application, an additional action must be taken - to accept the approval of the project by filling out and submitting the appropriate form to the BOI.
5) Obtaining a BOI certificate
You can get a BOI certificate within 6 months after the application is accepted. The certificate will indicate the category of the type of activity according to the BOI classification, the requirements for the company, the procedure for paying the authorized capital, the amount of tax and non-tax benefits.
The total time for obtaining a BOI certificate will depend on the amount of investment. It will take 40 to 90 business days from the date of the interview to getting her approval. All other terms will depend on the timing of the preparation of documents and information by the applicant.
Author: Aleksandra Agapitova
All rights reserved.
Copying and using materials without the written consent of the owner is prohibited.