BOI: changes in e-commerce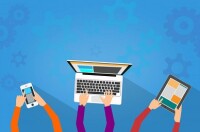 In September, Thailand's Board of Investment (BOI) consolidated three activities - software, e-commerce and digital services - into one category "software development, platform services for digital services, or digital content" (5.10).
Benefits for the new category include exemption from corporate income tax for 8 years, exemption from duties on the import of equipment, as well as all non-tax benefits (a single type of benefits A2 will be applied, previously three categories fell under different types of benefits with different amounts of incentives B2, A3 and A1). Also, projects in this category will be allowed to use used equipment.
Project requirements for obtaining a BOI certificate:
- Salary costs for Thai IT staff in the aggregate of at least 1.5 million baht per year (previously the total salary of Thai and foreign IT staff).
- The main processes for developing software, platforms for digital services or content should take place in Thailand.
Investment projects under the new category are not eligible for additional incentives or investment incentives for SMEs.
Projects must generate revenue from sales or services directly related to software, digital service platforms, or digital content as part of a BOI-approved activity. Retail or wholesale of any products are not included in this category.