Draft Resolution on Amendments to the Law "About Foreign Business"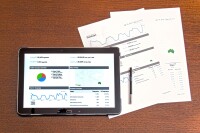 The Thai Business Development Department (DBD) has proposed a draft regulation that will remove three types of business from the Foreign Business Law (List 3 Business in which Thai citizens are not yet ready to compete with foreigners):
telecommunications companies - foreign companies without their own network will be able to rent telecommunications networks from Thai operators
financial services - related to foreign exchange between subsidiaries in Thailand
software development - related to management with data analysis, predictive analytics, cybersecurity software, to ensure the operation of the latest technological equipment and software to support the manufacturing sector.
If the resolution is passed, foreign companies (in which more than 49% of the shares are owned by foreign individuals or legal entities) will not need to obtain a foreign business license prior to commencing commercial activities.
We remind you that the latest amendments to the Law "About Foreign Business" were adopted in June 2019.
Author: Aleksandra Agapitova
All rights reserved.
Copying and using materials without the written consent of the owner is prohibited.