Board of Investment (BOI) and Thailand 4.0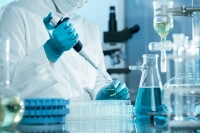 The government scheme of Thailand 4.0, which focuses on innovative and creative industries has made the Board of Investment (BOI) one of the most busy state agencies at the moment.
One of the novelties of BOI, which became known recently, is the creation of 5 new divisions: bio and medical industries; advanced manufacturing; basic and support industries; high-value services; and creative and digital industries. It is expected that these units will handle new industries that are aimed at promoting and developing the Eastern Economic Corridor (EEC).
New subdivisions will be added to the 10 target already operating branches of public administration: next-generation cars; smart electronics; affluent, medical and wellness tourism; agriculture and biotechnology; food; robotics for industry; logistics and aviation; biofuels and biochemicals; digital;and medical services.
BOI has also upgraded its BUILD business relations division, which will achieve the required standards by small and medium-sized Thai suppliers for cooperation with foreign companies.
In addition, BOI signed a memorandum of understanding with the University of Chulalongkorn to help entrepreneurs commercialize existing research. The plans also include cooperation with other universities in the country.
In addition, the Government instructed the BOI to oversee the Strategic Talents Center, which was jointly established with BOI and other key organizations to provide services to locate and attract specialists or researchers in science and technology, as well as innovation.
The Center provides a mechanism that confirms the qualifications of foreign experts who want to live and work in Thailand. Once their qualifications are recognized, these specialists will be provided with comprehensive assistance in obtaining a visa and work permit. It is expected that this center will begin its work in January next year.
BOI has 14 foreign offices: in Tokyo, Osaka, Seoul, Beijing, Guangzhou, Shanghai, Stockholm, Taipei, Sydney, Frankfurt, Paris, New York, Los Angeles and Mumbai. In the near future, it is planned to open new foreign offices in Hanoi (Vietnam), in Jakarta (Indonesia), as well as a mobile unit in Myanmar.
Through its overseas offices, BOI promises to support and promote Thai entrepreneurs to invest in neighboring countries, including Myanmar, Laos, Vietnam, Cambodia, Indonesia and the Philippines.
Ms. Duangjai Asawachintachit , General Secretary of BOI is confident that investment applications submitted to the BOI in 2017 will reach the target level of 600 billion baht.
According to information from BOI, it also became known that in the first 10 months of this year, investment applications for 987 projects were approved, which is 6% less than for the same period last year, but the investment cost was 377 billion baht, which is 8% higher compared with the same period last year.
Investment applications in 10 target industries accounted for 460 projects, accounting for 47% of all applications. Their investment value was 172 billion baht, which is 46% of the total investment.
Source: bangkokpost.com