Dbd and Ss: single window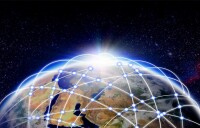 Starting October 16, 2019, upon registration of the company with DBD (Business Development Department), the company will automatically be registered as an employer in the Social Insurance Fund (SS).
The 13-digit company registration number (ID, tax number) will now also be a social security number.
Up to this point, a single service platform was shared only by DBD and the Tax Service. Registration with the Social Insurance Fund was possible with the employment of the first employee of the company: both the company and the employee were registered. At the same time, social insurance put forward strict requirements for the office: complete readiness for work, the availability of furniture and equipment, as well as signs with the company name, address and opening hours. Requirements for documents: a lease agreement, a copy of the chanot, the house book, the ID of the owner of the office, his house book. Checking the office - at the discretion of social insurance.
As a result of combining the DBD service platform and social insurance, two possible scenarios are possible:
- Automatic registration in social insurance, there will be no additional documents and office checks.
- All requirements for the office will remain. But the provision of documents and evidence that the office is ready for work will be required at the stage of company registration.
We will talk about the practice of introducing new procedures in the near future.
Write to us at info@investeast.co.th and we will send you the text of the DBD Notification on the combination of legal entity registration procedures and social security registration.