Updated information about Land and building tax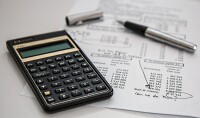 In December 2019, the Ministry of Internal Affairs announced a change in the deadlines set by the Law onLand and Building Tax. State authorities did not have enough time to prepare for the implementation of the law and the collection of a new tax.
Tax payment will begin in August 2020.
By the end of March 2020, taxpayers should receive information about objects that are subject to taxation.
By the end of May 2020, the estimated cost of real estate, as well as tax rates, should be ready.
Letters with the tax amount and payment deadlines must be sent to taxpayers by the end of June 2020.