What you need to know about leasehold in Thailand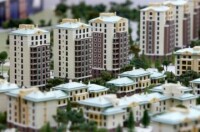 A foreigner can purchase a condominium unit which is in Thai quota or a house by means of registering a Thai company or by leasehold (for a maximum period of 30 years).⠀
What you need to know about lease agreement:
✔ Registration: obligatory registration of the agreement in the Land Department.
Taxes and fees: 1.1% of the rental price for the entire period.
Chanot: the original remains with the landlord. A copy is kept by the tenant.⠀

✔ Extension for the next 30 years: may take place by mutual agreement of the parties. Inheritance: you will be able to transfer your rights under the lease agreement to your heirs only if it is mentioned in the lease agreement registered in the Land Department.⠀
✔If the lessor changes, his successor may waive his obligations to extend the lease agreement for another 30 years or the tenant's right to transfer his rights to his heir.⠀
If you care about your lease hold, check all the documents with the independent lawyer before entering the agreement, translate all the documents to the your language , make sure you understand all the conditions.
Author: Alexandra Agapitova
All rights reserved.
Copying and use of materials without the written consent of the owner is prohibited.