Business immigration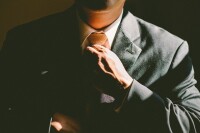 Business immigration (through employment in your own company) is one of the few options to move to Thailand. One of the categories admitted to Thailand is foreign nationals who are allowed to work in the Kingdom, as well as their spouses and children.
Our services:
1) Registration of a company in Thailand or purchase an existing company
2) Opening a bank account
3) Preparation of documents for obtaining a Non-B visa (for family members - Non-O) for 3 months at the Thai consulate
4) Arranging department to Thailand
5) Obtaining a work permit upon arrival
6) Extension of Non-B visa and Non-O visas for family members for 1 year
7) Monthly accounting service
8) Annual audit, renewal of work permit and visas
Additional services:
- Search for office space
- Office arrangement
- Search and official employment of Thai employees
- Search for suppliers, contractors and buyers of goods and services of the client, marketing research
- Negotiations with contractors, etc.
For all questions of business immigration to Thailand, please contact: + 6687-348-57-03