Operating Online Store in Phuket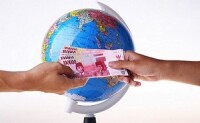 E-Commerce business including Thai Company for sale 3.8M THB
Annual Revenue 5.4M THB (~450k monthly average)
Inventory Value (as of 20.01.2022) ~2.45M THB
What is included in price:
Thai Company (registered in 2020)
2 storages with inventory ~150 products
Small office setup at the storage + racks + extra stuff
Website + payment gateway account
Shopify account
Lazada Seller account
Shopee Seller Account
Facebook page + Facebook group ~10.000 followers
Instagram page
Accounting documents supported by original receipts etc.
Suppliers list + contacts
Company has 1 WP space for foreigner
Company is VAT registered, all annual taxes paid.
Accounting documents and proof of numbers will be provided for qualified potential buyer.
Selling channels:
Own website
LazMall Level 5 Seller
Shopee
Facebook shop
Facebook Marketplace
Instagram
This is running profitable business. Ready to take over within 1 month. New owner can expect full informational support and training within 1-2 month after signing the deal.
For more information, please call us: + 6687-348-57-03