The early bird benefits: 3 month of visa additional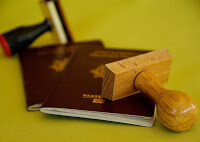 Updating information from the Thailand Elite regarding receiving additional free months for their visa.
Earlier, we informed that all applicants who received an approval letter and paid a membership fee from July 1 to September 30, 2020, will receive an additional 6 months of visa and will be able to select a membership activation date until December 31, 2020.
Regarding the rest of the club members who did not manage to meet the specified deadlines, but received (or will receive) an approval letter and will pay for their membership from October 1, 2020 to December 31, 2020, will be receiving the 3 months extension remedial as a compensation to their membership.
With questions about obtaining a Thailand Elite visas, please call us: + 6694-886-7492 (WhatsApp).